"This totally unique air filter was designed to solve the problems
common in other air filters. The combination of it's perfectly sealed aluminum frame, and our advanced air filtration inserts, puts this air cleaning system... in a class by itself. "

"In fact Air Sponge Filters are up to 30 times more effective in capturing harmful fine particles such as

mold, bacteria, viruses and fungi!

, compared to those blue throw away type home air filters. We invite you to come join over 250,000 satisfied users, and experience the true pleasure of breathing pure air!"
---

We start by building you a permanent custom sized frame of sturdy aluminum and an electrostatic charged screen.

They won't rust, melt or warp like plastic or cardboard air filters. We Warranty them forever!

Odd size air filter?
We hand make every air filter frame to your exact size. You'll always have a filter that fits perfectly!

The patented "Form-Fit Seal" stops bypass!
Insures 100% air filtration!

It's common sense that air will take the path of least resistance. That's why we make our filters custom, to your specifications. But we don't stop there. Air filter tracks have imperfections, design flaws and metal to metal seals that allow severe bypass. To compensate for these flaws our filters feature our patented anti-bypass seal. When your air conditioner or heater turns on the difference in pressures causes an air tight seal. No bypass means your filtering 100 % of the air.
Enlarged shot of filter
---
So easy to use!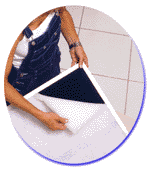 You'll choose what type of replaceable air filter media goes inside your frame. Select the media that suits your needs best, you can always switch to a different type when you use them up.
Replaceable air filter media assures a new, clean air filter every time.
No more guessing if your filter is really clean & healthy.
Dust & Particle Inserts
60 DAY UNCONDITIONAL MONEY BACK GUARANTEE!
Order your Air Sponge furnace filters @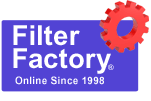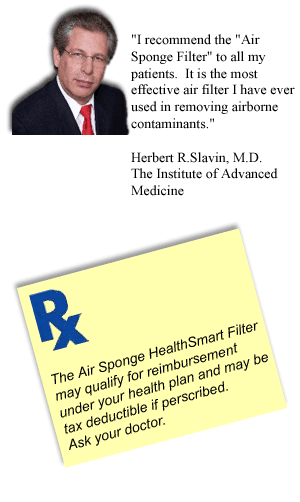 Save Time and Save Money

Forget about the hassles of trying to buy air filters from a store!

A few mouse clicks and we'll rush them right to your door, so you'll never have to wait in line for air filters again!

---